Alex Jealous started the 'Read 2 Me' campaign for his son, Oscar earlier this year. He's asking people to send in recordings, telling stories for Oscar and others to listen to. Sadly, early in 2020, Oscar was diagnosed with the life limiting illness Batten's Disease, which amongst other things has caused him to become legally blind. Like many children, Oscar loves stories, which is why they started the 'Read 2 Me' campaign, asking for people to send in recordings of stories for Oscar and other children to listen to.
We know that the charity sector has been hit particularly hard by the pandemic, and feel it's only right to give back in any small way we can. We teamed up with the Read 2 Me campaign to streamline the process of requesting and receiving audio files, aiming to encourage participation and make it easier for Alex to make use of the files. Participants can use a single Camflare link set up by Alex to record their story, and that file gets sent straight to Alex's Dropbox - removing several steps of the process so that the story can get to Oscar as soon as possible.
If you want to read more about the campaign, and find out more about how you can get involved, head to their Facebook page
, and you can also check out their gofundme.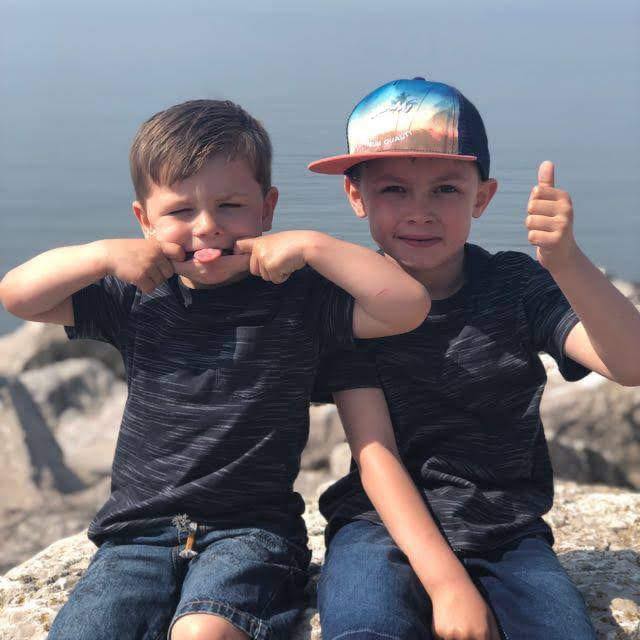 Oscar and his brother Charlie
If you're a teacher or a parent, this is a great project to get your kids involved with! Looking for a literary project for your class that can also benefit a great cause? By now, everyone's sick of being stuck inside, and his is a great opportunity to spark their imagination! Remember - it's for kids so it's best to keep it short and as upbeat as possible.
Why not give your students story prompts and challenge them to write a funny story, aimed at other children their age. Next - get them to record and send in via Camflare - simple!
It's also perfect for any social groups you might be part of that are looking for a community project to get involved with. Whoever you are, you can make a difference by liking, sharing and responding to posts on the #bemoreoscar page to help get the word out.
If you're stuck for ideas, there are some great story prompts specifically for children that you can find online. We recommend 300 Creative Writing Prompts for Kids.
If you're a charity who is looking for support with an existing campaign, or for ideas for a new one, we would love from you. Send us a message on
[email protected]
and we'll be in touch.