Creating a successful virtual event has become somewhat of a necessity since March 2020. People and brands have had to trust innovative new products and technology to deliver their content. Without forward thinking founders and incredible ideas, the wheels of digital communication might have ground to a halt.
One of the biggest success stories of the last year has been Streamyard, a browser based studio platform which allows you to create online broadcasts with multiple guests.
It was founded in 2018 by 2 uni graduates Dan & Geige. Their plan was to create a service which stripped back the jargon and provided a simple way for anyone to produce a live stream, without downloading any software. (This is very much Camflare's vision too with gathering locally recorded high quality video.)
They made a promise, anything they did must further enhance their clearly defined three pillars:
Ease of Use
Stability
Professional Streams
Streamyard grew quickly all without investment, achieving a yearly revenue of $12m and expanding their team from 2 to 19 members of staff.
The pandemic was kind to them, helping grow revenue even further to $30m a year.
It's not only us at
Camflare
who love what Streamyard have achieved, it caught the attention of live conferencing platform -
Hopin
.
Hopin have been aggressively growing too. Within 18 months they have started generating a revenue of $20m a year.
With the additional investment funding they have taken onboard, they are now valued at $2.1b. And to grow even further they have decided to start acquiring other complimentary services which benefits their core service offer.
Hopin identified that a lot of their users were ingesting live streams via
Streamyard
, so offered Dan & Geige at whopping $250m - which they rightfully accepted! Drinks clearly on them!
Well, lots of our users use Streamyard - but team up Camflare with it to record high quality content.
While Streamyard is a fantastic live streaming platform (of this there is no doubt), it doesn't offer the crisp remote local recording that Camflare provides.
To show you how Camflare can enhance Streamyard, let's look at a case study.
WEBVID is a full service digital creative agency, based in London, working with clients all over the world on video, graphics, social media and digital marketing.
When the the pandemic hit, WEBVID started pivoting their clients to online events. To achieve this they had to get high quality content back from presenters, from all around the world. This content was mainly for virtual conferences, seminars and awards.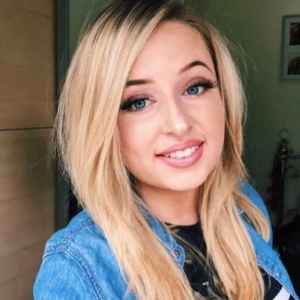 " At very start of the pandemic we used Streamyard and asked our clients to record the videos externally on whatever they could and send them to us. It turned into a complicated process which was an organisational nightmare. Different formats, sizes and aspect ratios - it was an awful experience. We searched everywhere for a complementary remote recorder and Camflare was the perfect solution. It meant we didn't have to rely on low quality cloud recordings it took 5 seconds to set up and deploy a remote recording studio. A dream. "
Amy Blaker, WEBVID Project Manager
WEBVID even created an in-house selection of content which used Streamyard together with Camflare to record their remote guests.
Embrace The Change discussed the digital, lifestyle and wellness changes the pandemic has forced upon businesses and staff.
It's incredibly simple to set up Camflare for recording your Streamyard communications in quality. Remember, as Camflare is a local recording solution - everyone that is in the conversation that needs to be featured in the final project, needs a Camflare link to record.
Here's what you need to do:
Sign up for a Camflare account and activate it (Takes less than 20 seconds)
Attach your Dropbox (Takes 10 seconds)
Create a session and tweak your settings (Takes > 7 seconds)
Copy & paste a teleprompter script (If needed)
Copy the Camflare studio link and send it to all participants
Once everyone is in your Streamyard studio, ask your contributors to open the Camflare link in another Chrome tab, or use the mobile app.
They will then need to allow their camera and microphone.
They are then ready to record.
Notice that you have only sent out 1 link to as many people as you need - this is one of the cool things with Camflare. 1 link = unlimited possibilities!
Tip: Always do a couple of short tests first to check the quality of the footage.
Once your happy, you are ready to go!
Once your contributor has finished recording their content, the high quality file will start uploading back to your Dropbox instantly.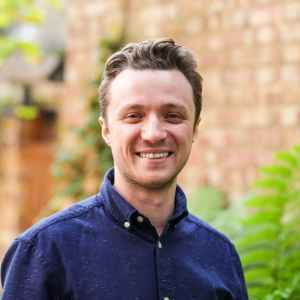 " The simplicity of Camflare is just incredible, but it was also the teleprompter that helped turn remote projects into a breeze. The ability to paste a script into a studio and send a link, ready for the contributor to record impressed our clients so much that we actually won more work off the back of the successful projects. Not everyone is tech savvy and not all clients can download external apps or software, using Camflare just in-browser alongside Streamyard was the ultimate solution for us. "
James Mabbett, WEBVID Creative Manager
Partnering Camflare with Streamyard (or any other third party studio/meetings platform) gives you better quality videos.